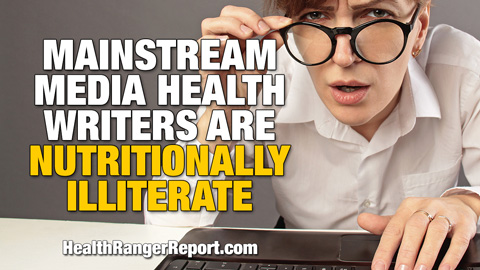 You may not be surprised to her this, but mainstream media health writers are wildly ignorant of even the basic fundamentals of health and nutrition. You might even call them "nutritionally illiterate."
Many still don't know that vitamin D prevents cancer, and most of them are still totally clueless about sodium nitrite in processed meat causing cancer (they still think it's all red meat, having no clue that fresh meat is perfectly safe).
In this podcast, I explain why it's so important to get your health and nutrition information from people who are well versed in the fields. Don't rely on mainstream media reporters who are totally clueless about health and nutrition.