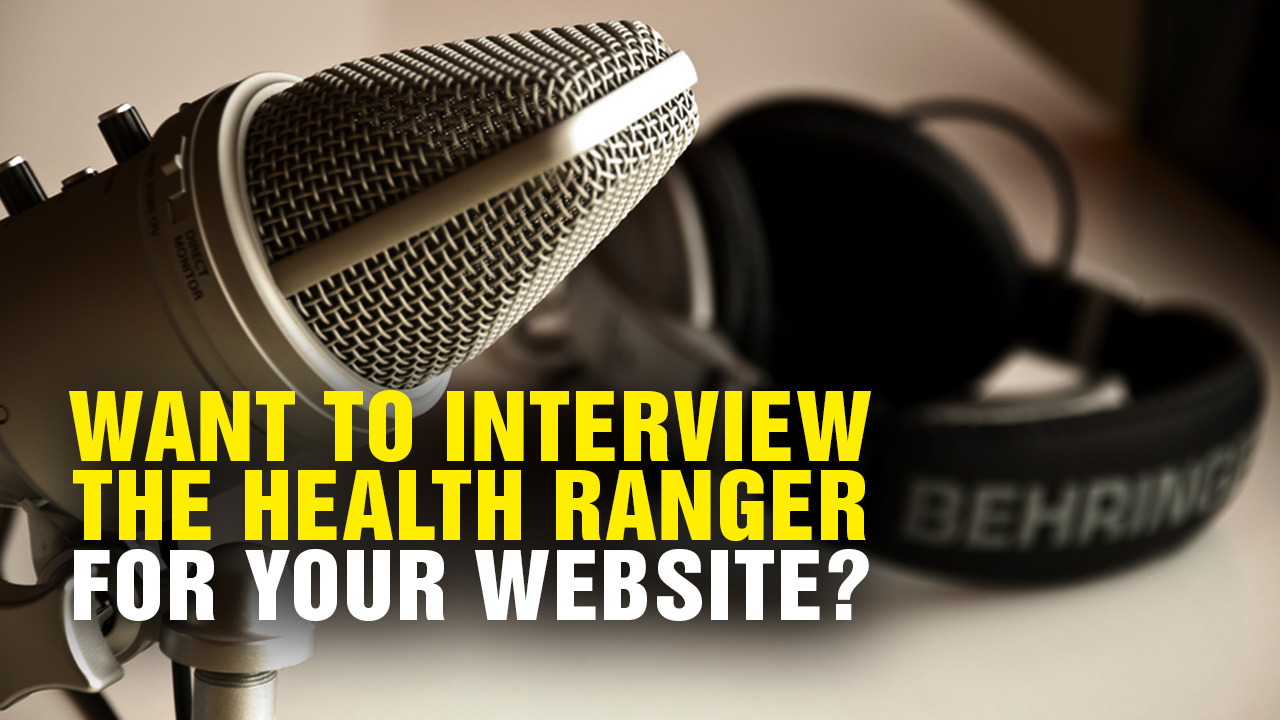 The Health Ranger offers to record interviews for smaller publishers and summits.
Podcast Transcript: "Alright, I've got really great news for independent media websites and even so-called smaller websites. This is cool. This is how we can help you promote your site. This also applies to summits, if you're doing a small summit and you want our participation. We've had to say no before to a lot of interviews and so on, because of the time schedule, but we have a new way to provide you with interview footage exclusive to your website or your summit, at no cost to you. Even better, we will then promote the interview on your site to our social media and our email list. So, let me explain. This is really cool. I love independent media. You know I've been a strong supporter of freedom of speech and obviously independent journalism, independent science, and so on. I've been in this content business for quite awhile. I really want to help smaller websites and newer people, gain a foothold. It's crucial that we have many, many voices who are pro-liberty, who are pro-truth, that we have many journalists who are up-and-coming… Like who's the next 'Natural News? Who's the next Info Wars?' It's important for us to support, especially younger people, or beginners in this area regardless of their age. So, we've set up a system, we already tested it and it works great. It's very simple. You email me the questions that you want…" Listen to the full podcast below:
Learn more at NaturalNews.com
Want to interview the Health Ranger for your website or summit? from NaturalNews on Vimeo.