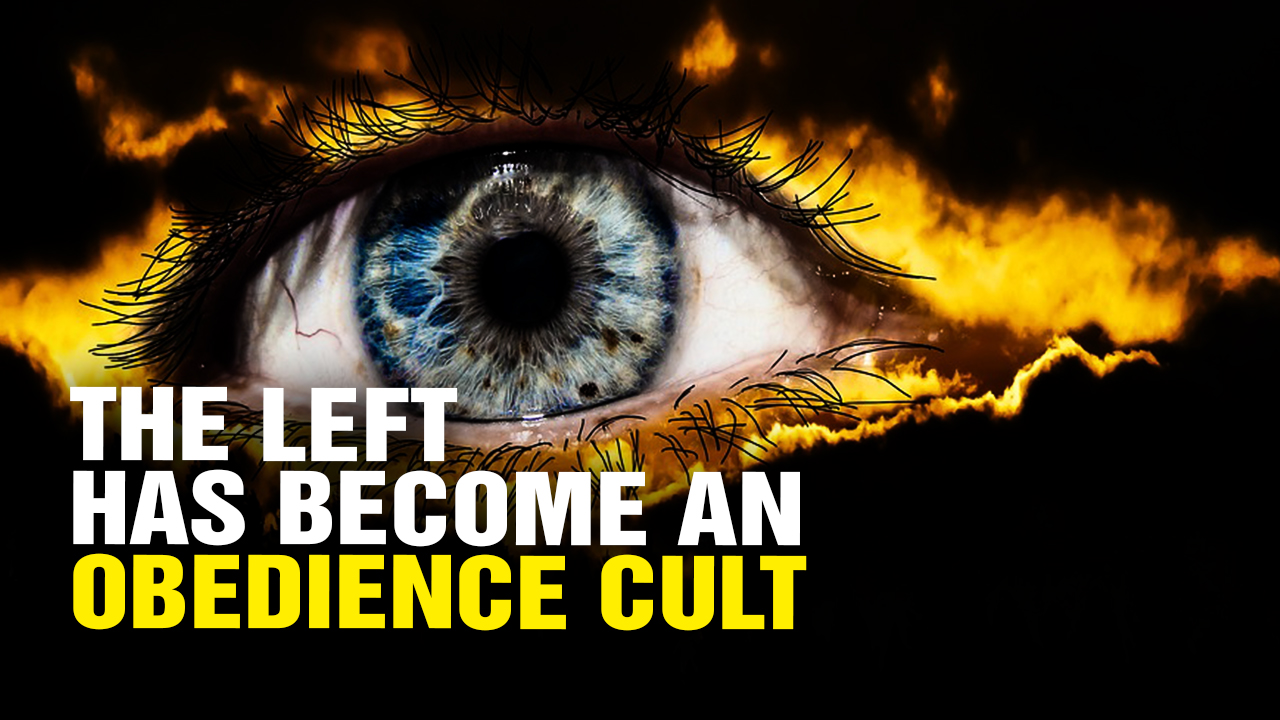 The Left turns out to be an obedience cult.
Product Transcript: "The Left in America has become an obedience cult. In fact, if you don't agree completely with every point, every narrative of the Left, then you are censored, rejected, you are defamed, slandered… Just look at how the tech giant's are destroying or censoring independent media. Anyone who was a Trump supporter gets ostracized – also from offices. If you have a little office group and you're an office worker, and then you supported Trump, well you get made fun of you, you get passed up for promotions… If you worked at Google you got discriminated against, because of your conservative ideas. Now this is not just very dangerous, what we're seeing among the Leftist today – which is these demands for obedience, but it also is a legitimate comparison to the rise of the Nazi state and Germany. It's often comparisons with Nazi Germany that are often not valid, that people make just across the board. The minute they don't like your argument they say, "oh, you're a Nazi.' But in this case you have to look at the rise of Nazism and how did the Nazi Party succeed? That's what this podcast is about. I'm going to show you some of the parallels, because Nazi by the way, stands for 'National Socialism.' That's what it stands for. It was a socialist, a far Left, really a fascist, far Left system of control. Under the Nazi regime, you had to be obedient to the state and to the media. The media of course functions as just an extension of the state – which is exactly the way it operates in the United States right now…" Listen to the full podcast below:
Learn more at LeftCult.com or Libtards.news
The LEFT is an "OBEDIENCE CULT" from NaturalNews on Vimeo.