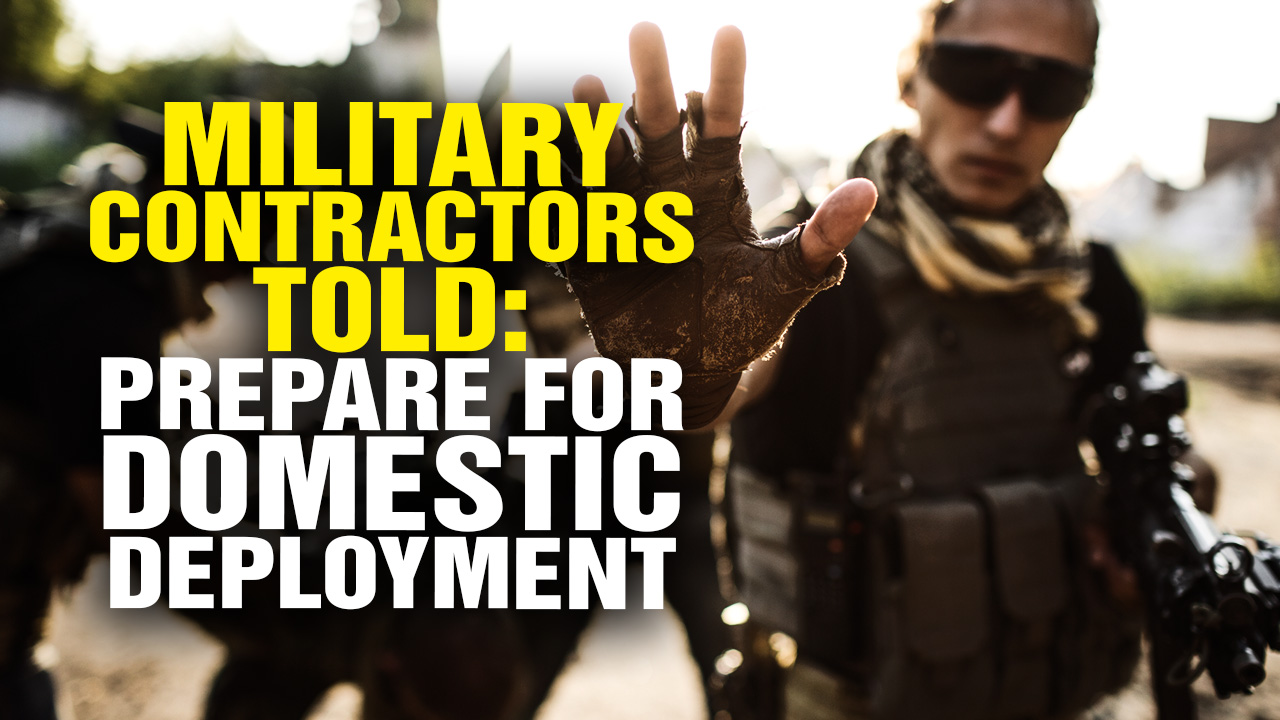 Military contracting companies are being told to prepare for DOMESTIC deployment in the near future, meaning a large-scale operation is being planned in the continental United States. "Mass civil unrest" is being planned.
Podcast Transcript: "I've got bombshell news for you today that came through some of my sources who are connected to the contractor community. The way you know this is true… By the way, I mentioned on a previous podcast that some of the people I know we're telling me about how many contractors – ie military operators – are being sent to Puerto Rico. There are hundreds of these guys, if not thousands, that are currently stationed in Puerto Rico. They're being paid 800, 900 sometimes a thousand dollars a day. These are former, sometimes Marines, sometimes Special Forces guys, sometimes army guys – lots of different military guys – who are there on assignment guarding the infrastructure of Puerto Rico while the rebuilding effort is underway. It's basically a military operation there, but that's not the big news. The big news is that one of the same sources – who I'm not gonna describe too much or it might give away their position – but this is the same source that told me about the whole Puerto Rico thing. They say that they're being given word to get guys ready or – to be ready for – a much, much larger operation in the continental United States. So, something big is coming…" Listen to the full podcast below:
Learn more at Chaos.news and Survival.news
Military contractors told to prepare for DOMESTIC deployment from NaturalNews on Vimeo.