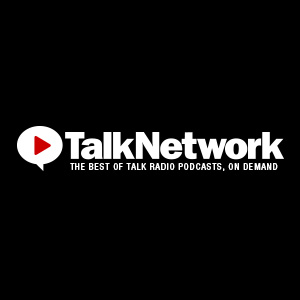 Attention, all freedom-loving news listeners! Our newly created platform for independent media is being reformatted to better suit the needs of both listeners and contributors, with a particular focus on citizen journalism. Previously, TalkNetwork.com consisted of real-time audio streaming played 24-hours around the clock – a concept we learned is too limiting in terms of the number of radio shows we're able to provide during that time frame.
Instead, TalkNetwork 2.0 offers listeners on-demand audio, opening up the door for much more content and a wider variety of it. The re-launch of TalkNetwork vastly improves syndication of audio content and eliminates time constraints, while speeding up the process for publishing new shows.
TalkNetwork's re-launch caters to consumer's growing interest in on-demand audio versus audio streamed in real time. Think cable television – it's nearly obsolete thanks to services such as Netflix and Amazon Prime Video. The same is true for radio.
On-demand talk radio offers listeners two things: on-demand audio content published in near real time (some shows will be available within minutes of submission), and 24/7 real-time audio consisting of the best segments we've received over the last 24 hours.
In other words, back-to-back streaming selected by our producers focusing on the biggest and most popular headlines at that moment – including updates on the Flint water crisis, Hillary Clinton's email investigation and 2016 election news – or whatever is trending at the time.
Submitting your audio
One of the most exciting parts about the revisions to TalkNetwork is the extension of the indie media platform to citizen journalists, allowing their reporting to receive the exposure it deserves. Those interested in submitting audio may do so upon invitation using a SoundCloud or YouTube account. If you don't have either accounts, you may use one of our SoundCloud accounts for uploading submissions, which can range anywhere from three minutes to five hours.
We will be providing a mechanism for those interested in receiving an invite (likely through email or an online form). Upon acceptance, you can submit your audio by uploading it to your SoundCloud or YouTube account. All submissions will require a title, as well as a quick description of your content.
From there, approved SoundCloud and YouTube accounts will be monitored by our producers for new content. As soon as we see it, we'll grab it and syndicate it across our network – linking to the content on the home page of popular sites such as NewsTarget.com, NationalSecurity.news, AlternativeNews.com, FETCH.news (where appropriate) and dozens of other websites.
SoundCloud and YouTube accounts will essentially be used as a "submit engine" tool for obtaining the most interesting and up-to-date content. In addition to TalkNetwork, approved audio will also stream on SoundCloud and mobile devices via the SoundCloud player.
Getting started with the new format
After you've been approved through our special invitation process, you can get started by posting your content to SoundCloud or YouTube. From there, we'll automatically start pulling your audio and syndicating it across our massive network – giving you widespread exposure!
The renovation is expected to take about two weeks or less; however, the live stream is in full operation now. Our current list of liberty-based talk radio shows will remain unchanged, featuring the same diverse lineup focusing on topics related to health, activism, parenting, philosophy, technology, genetic engineering, UFOs, financial news, national and international events, and much more.
How many people will hear your content?
SoundCloud account holders will be able to log in and view the number of listens and downloads the content has garnered. SoundCloud provides a series of effective tools for viewing statistics regarding listenership, including listeners' geographic locations.
Because audio may also be live-streamed 24/7, be sure to brand your content by giving your show a unique name. Submissions may also include your YouTube channel name, Facebook page, website or any other identifying information that will help grow your audience, as well as a following on social media.
TalkNetwork's new features are extremely user-friendly and thus predicted to be far more successful than previous methods. Plus, content providers have full editorial control over their titles and descriptions using SoundCloud and YouTube, meaning you won't have to rely on someone else to depict your message accurately.
For help with this process or to receive further information, you may contact Don at [email protected].
Visit TalkNetwork's Twitter page here and its Facebook page here.