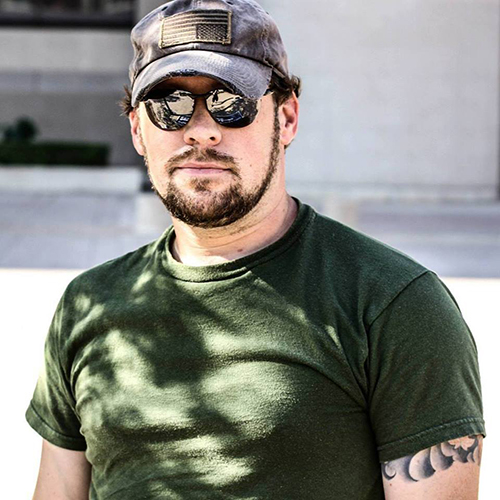 Murdoch Pizgatti, host of the TalkNetwork.com program, The Don't Comply Show, is a self-defined voluntaryist who has been focusing on gun rights the last two years, helping to restore Texas to a constitutional Second Amendment state. As he puts it, "We want the right to defend ourselves and loved ones as we see fit."[1]
Over the Christmas holidays, Murdoch's Don't Comply organization gave free food and clothing to homeless persons at the Austin Street Shelter in Dallas. Unfortunately, Dallas City Ordinance No. 29595 makes it very difficult for any person or organization outside the food service industry to feed the homeless. Although intended to protect public health by extending food service safety measures to the city's homeless population, Murdoch's organization didn't think they should have to jump through bureaucratic hoops just to feed hungry people and help them keep warm.
According to a group spokesperson: "We are not complying with a bad law today. Evidently the city of Dallas believes that it's wrong, or bad, or unlawful for us to feed more than a certain number of people at a time. But, during Christmas, we want to show love to our community and give these people a chance to survive the winter, whether it be with blankets or coats, or just giving them a holiday party like today with all kinds of cookies, and goodies, turkey and dressing, and the whole nine yards."[2]
So that's what they did, and it turned out to be a great success all around. When city officials showed up and requested to see the proper paperwork, Pizgatti simply informed them that they were not going to follow the rules, and they were not further hassled about the matter. The fact that the Don't Comply folks were all openly armed probably didn't hurt, either!
Click here to access TalkNetwork.com, where you can listen to the live stream of The Don't Comply Show, or download all of Murdoch's archived shows for FREE.
Sources used:
[1] NaturalNews.com